All programs take place in the WYFS Group Room unless otherwise noted. Use the program registration link to request more information or to save your place in a program.
Come breathe some fresh air and gain some new inspiration for your creative ventures. Spend an hour writing or drawing with fellow community members (18+).
First Saturday of the month starting March 3rd
Time: 9-10 am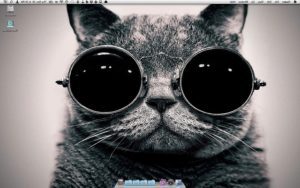 9 – 12 year olds learn how to be cool, calm and confident. A diverse range of fun activities from the Coping Cat curriculum teach kids relaxation and mindfulness skills.
Tuesdays, February 27 – April 3
Time: 6-7:00 pm
Fee:$25 per session. Some insurance accepted/ Sliding scale fee offered.
Community Connection Project: Rock Your World
Stones form the archway to our personal world. They are unchanged by time, and offer heft and solidity as we travel our path. Rocks represent struggles to overcome and perspectives to be gained.
For this year's community conversation, we will be hauling our sack of rocks and paints to a location near you. We want to collect your words of inspiration, patterns that inspire, or just goofy pictures that are you being you!  We will display them all in the community at the end of the year.
WYFS's Community Connections are annual projects which seek to find commonalities and shared experiences among the friends and neighbors that make up our community. When we see our similarities, understanding and compassion grow.
 Court Mandated Parenting Education
WYFS offers court-mandated parenting education classes for parents going through divorce, separation or other custody issues. The classes are offered monthly.
To register, please call 860-399-9239 or use the Parenting Education Registration form or CLICK HERE.
January 27, Sat 9-4 (includes 1 hour break)
February 24, Sat 9-4 (includes 1 hour break)
March 24, Sat 9-4 (includes 1 hour break)
April 21, Sat 9-4 (includes 1 hour break)
Women's Group
Facilitated by a WYFS counselor, this closed peer support group processes and strategizes life skills issues, and shares companionship with this special group of women.
Helping Hands
Be a part of the solution. Teens entering 9th-12th grade have been participating in a peer-led high school group which identifies ways to support their community and then go out and make it happen! This teen team often come up with great programming ideas that WYFS is delighted to help facilitate. Rewards include a sense of accomplishment, well-being, many grateful smiles (and possibly an improved college application).
PAUSE: Parents of Adolescents Using Substances and Education
PAUSE offers strategies and support for parents concerned about their teen's substance use or risk of use. Parents who want to educate themselves in order to prevent their teen's possible use or parents with teens who may already be experimenting are all welcome to participate. This non-judgmental, strategy-driven conversation is facilitated by Lyn Connery, Rushford Center, Student Assistance Counselor at WHS. Contact us for more information.
Surviving to Thriving
S2T is a therapeutic peer support group focusing on  the social and emotional needs of adults with cognitive disabilities. Through the group process, participants will have the opportunity to offer and receive caring support and guidance from their peers. Contact us for more information.
WYFS@WPS
Check out our school programming offerings on the At Schools tab on the menu.
Parent Exchange: I'm a Single Parent. What is your super power?
Parent Exchange is a free program for families who are divorced, in the divorce process or have been through similar family transitions. But don't worry: Parent Exchange focuses on fun and connections in your new family structure. Socialize and connect with other families through fun activities, great conversations and relaxed atmosphere.
Parent Exchange has now become a Peer-Led group. The group's cohesiveness has transformed this group into a peer-led group where single parents take ownership for meeting, connecting and making meaningful conversations with one another. If you are interested in participating in Parent Exchange, please contact Shannon Murphy, MFT Program Coordinator and she will connect you to the parent coordinators. The Valley Shore YMCA continues to offer free child-care.
 Parenting SOS
Series offered Fall and Spring:  There is so much advice published about parenting yet we all seem to struggle at some point in our kids' lives. WYFS staff specialize in supporting families, at different ages and stages. There are four classes. You pick the class(es) that seem most relevant to your family though we encourage you to attend the first session to build a foundation for future classes.
TerrificToddlers.  Sara Zaientz, LCSW will share her knowledge about what is typical for toddlers and how to support them through these rollercoaster years. Sara's experience working for Birth to Three is a wonderful resource for parents.
Confidently Calm. Jill Scott-Enerson, MFT is our resident expert with children who experience intense anxiety, attention difficulties, and emotional regulation. Jill will share methods to confidently support your child when his/her attention and emotions are out of control.
1,2,3 Magic.  Carolyn Gumbrecht, LMFT, will share 123 Magic strategies and positive psychology tactics to help you parent effectively without losing your cool. Best for 5-12 year old kids.
Talented Teens. Shannon Murphy, MFT is our teen whisperer. She listens to teens, honors their opinions and collaboratively problem solves instead of lecturing. Shannon will share her magic tricks with parents so they can build a more collaborative, peaceful and respectful relationship with their teens.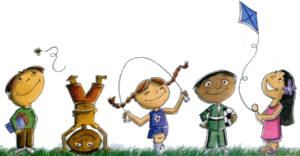 Through play, elementary school-aged kids learn new strategies to cope when they are feeling anxious.
Dates: TBD
Time: 4 – 5:00 pm
Fee: $10 with scholarships available.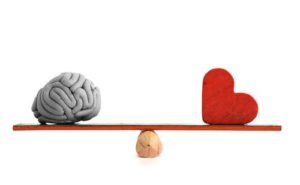 Finding Balance: An Adolescent-focused Dialectical Behavioral Therapy Group

Teens learn DBT skills to improve their ability to increase emotional regulation, distress tolerance, interpersonal effectiveness and mindfulness. This is an ongoing therapeutic group where participants will focus on one set of skills for five weeks alternating with two weeks of mindfulness skills when new members can join. Participants will benefit from learning all four skills over the six month period. Parents are asked to attend a once a month Parenting DBT group in order to support their teens and share experiences with fellow parents.
Call for information about next Session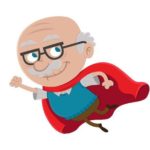 Who Makes Your Life "Grand"?

Inviting all kids to bring your Grandparent or best senior buddy for dinner, games and activities to celebrate your special bond. This event is FREE but registration is required.  FULL!! Thank you for your enthusiastic response!
Swing into Spring
Put on your dancing shoes and get ready to boogie, or swing, or ballroom dance. Grab a friend, family member or stranger and dance your feet off. Dinner will be served for exhausted and happy participants.